International companies catering to vegetarian and vegan diets have been vying to enter the vast Chinese market as more attention is being paid to carbon footprint and animal welfare in China.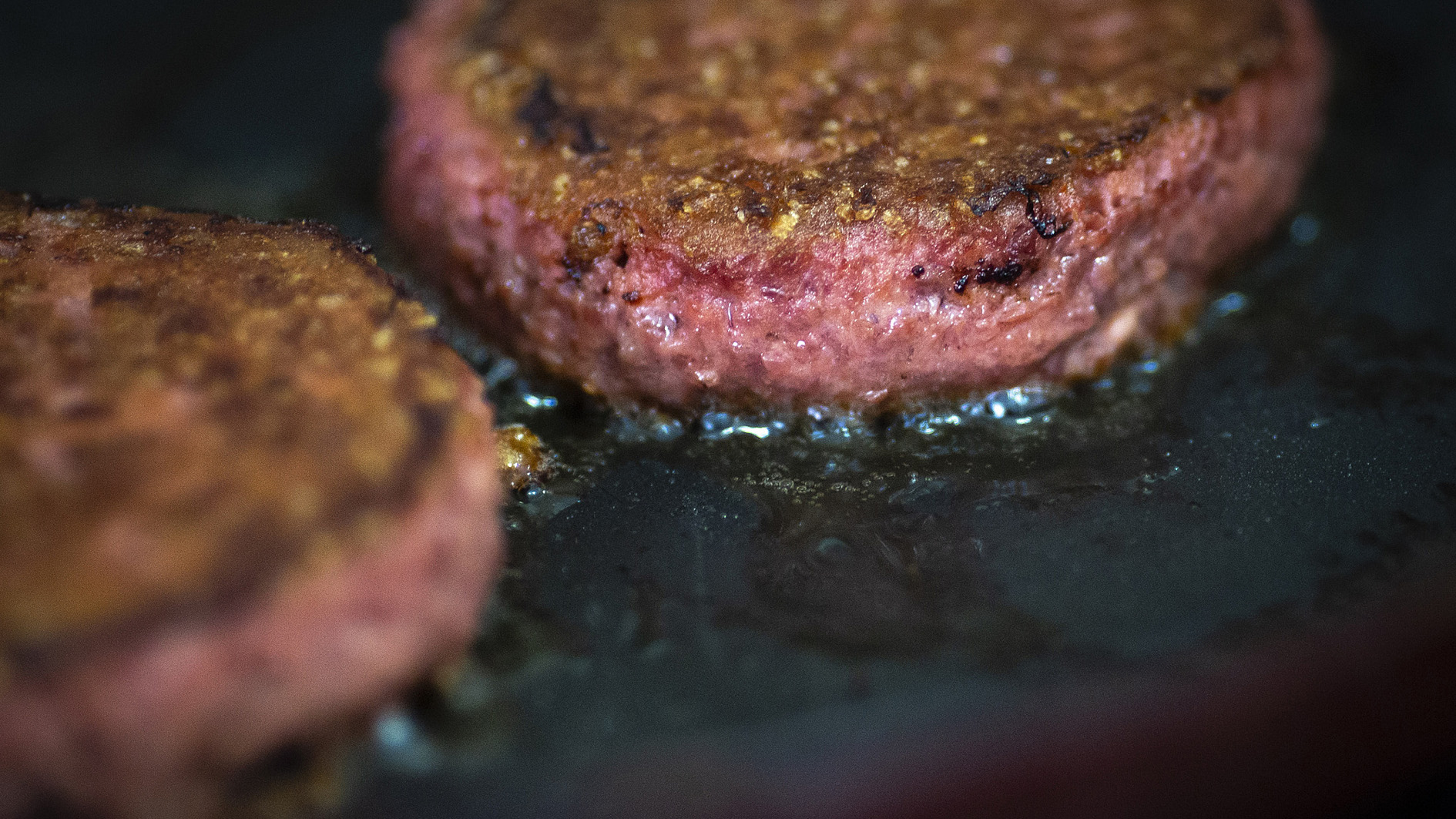 The latest company trying to pry open the Chinese vegetarian food market is Beyond Meat, which announced on Tuesday its partnership with Jindingxuan, a popular 24-hour Chinese restaurant chain in Beijing.
"Using Beyond Beef in eight different items inspired by local cuisines across China underscores the product's ability to deliver on the delicious taste, texture and culinary versatility of minced beef while delivering the benefits of plant-based meat," said Candy Chan, general manager of Beyond Meat China.
A month ago, Green Monday and Burger King entered the Chinese vegetarian food market nearly at the same time, all vying to obtain market shares while it's still unsaturated.
"It's going to take some time, not just for us but for the whole industry to spread the message. If you look at sustainability awareness and animal welfare, some other countries in North America and Europe have been talking about this for a longer period of time. In China, it's just starting," David Yeung, founder of Green Monday, told CGTN.
Burger King's veggie burgers are developed by Unilever, which has set an annual global sales target of about $1.2 billion from plant-based meat and dairy alternatives within the next five to seven years.
Jessica Wang, The Vegetarian Butcher market director of Unilever China, told CGTN that the company is dedicated to making plant-based burgers taste more like real meat and is developing products that suit the tastes of Chinese consumers.
"Since production is still quite low now, its price advantage isn't yet known. As supply chains and production technology develop, the price will decrease," said Wang.
How many vegetarians are there in the world?
Beyond just not eating meat, vegetarianism may also include abstention from by-products of animal slaughter. A vegan diet, which is much stricter, excludes all animal products, including eggs and dairy. There are many other subcategories of vegetarian diets, including ovo-lacto vegetarianism, ovo vegetarianism, and lacto vegetarianism, the three of which vary depending on the consumption of eggs or dairy products.
The total number of vegans, vegetarians and all related categories accounted for 14 percent of the world's population in 2020, according to The Economist. And if it grows at the current rate, at least one in 10 people will be vegan over the next 10 years.a
Professor Du Zhenyu from East China Normal University said replacing real meats with plant-based ones could be unhealthy in the long term, which may lead to malnutrition, as plant-based meats may lack amino acids that are obtained from real meats.
"For a majority of people, they can replace part oftheir diet with plant-based meats either for environmental or health concerns. But I wouldn't recommend that people replace real meats entirely," Du told CGTN.
Meanwhile, as capital flows into the Chinese vegetarian food market, Du hopes regulations can be put in place to ensure food safety.
Source: CGTN