Educators at a forum held at the East China Normal University in Shanghai on Oct 15 called for a more holistic perspective in higher education as students now face a world that is more interconnected.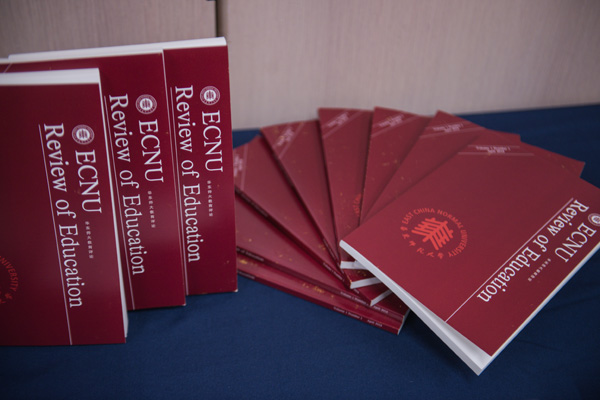 The ECNU Review of Education is the first international scholarly journal in China on educational research.
The forum on cooperation between higher education institutions in China and foreign countries brought together over 80 experts from 23 universities around the world.
Qian Xuhong, ECNU's president, shared the teaching practices of the university in his keynote speech and said ECNU aims to cultivate innovative educators who seek to complement Chinese and Western pedagogies.
To reach this goal, we have cooperated with over 300 global universities, including the University of California, Berkeley, and the University of Wisconsin-Madison in the United States, to offer 56 dual-degree training programs and nearly 300 student exchange projects, he said.
According to Qian, the university has also invited experts and professors from institutions like Yale University and the University of Virginia to teach courses.
We value education on critical and creative thinking, promote joint training and personalized training, and guide students in in-depth research with the aim of building an intelligent education platform, Qian said.
ECNU, which is a normal university, also focuses on helping its students hone their teaching abilities, noted Qian.
Jeffrey Lehman, vice-chancellor of NYU Shanghai, shared the experiences of the development of NYU Shanghai, China's first Sino-US research university, which was co-founded by New York University and ECNU.
One of the most important teachings of our university is that a more complete understanding of the world is developed when we bring together different observations from different perspectives and encourage those observations to interact and play off one another, and ultimately fuse into something new and multi-dimensional, Lehman said.
In 2012, when NYU Shanghai was launched, I believed our world was being reshaped by powerful and interconnected waves, expanding globalization and deepening interdependence.
Lehman noted that NYU Shanghai had also changed the term global citizens used in its educational ethos to cosmopolitan, which highlights the philosophy of pursuing and appreciating common values shared by humanity.
He added that the university is already planning for new ways to display its cosmopolitan spirit as it continues to address the evolving needs of humanity through its graduate programs and research partnerships.
Source:China Daily